Nicolle Hoonsbeen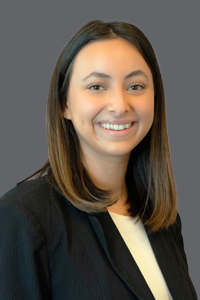 Administrative Assistant
Ms. Nicolle Hoonsbeen is an administrative assistant at the Law Offices of Jacob J. Sapochnick. She is originally from Monterey, California and holds a bachelor's degree from Sonoma State University in Political Science with a minor in Philosophy. Prior to joining the Law Office, she worked as a research intern at a think tank where she researched public policy and tracked environmental legislation and regulations affecting climate change. She also worked for the District Attorney's Office advocating for the rights of victims.
In her free time, she enjoys playing lacrosse, hiking, and journaling.
LanguagesA Little Bit More About Nicole Hoonsbeen
What is your position with the Law Offices of Jacob J. Sapochnick?
Administrative Assistant
How did you end up working for the Law Firm?
As a recent college graduate, I was eager to begin my career in the legal field and the Law Office of Jacob J. Sapochnick became a perfect match!
What does your job entail?
Managing all incoming and outgoing mail, setting up new cases, coordinating with my supervisor Jenna, billing, and ensuring the office runs according to procedure.
What is the most difficult part of your job?
Managing multiple tasks at once.
What is the best part of your job?
Gaining exposure to the legal field and overcoming challenges with the rest of the team.
Where are you originally from?
Monterey, California
What do you like to do in your spare time?
Read, go to the beach, go on walks, and try new restaurants.
Do you have any unusual hobbies?
No.
Can you tell us about your family, pet, etc.?
I have two brothers and one younger sister, two amazing parents, two cats, and lots of kittens.
Do you have a favorite saying or quote and if so, what is it and why?
"Be who you are meant to be, and you will set the world on fire" – St. Catherine of Sienna.
A favorite book or movie you would like to share?
I have too many favorite books and movies, but I am currently reading The Nightingale by Kristin Hannah and I am really enjoying it.