Nathalie Gomez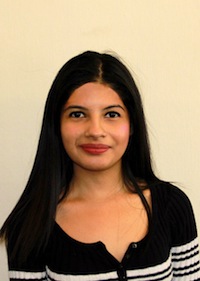 Legal Assistant
San Bernardino County native, Nathalie Gomez, joined our team in March of 2014 as a legal assistant. Ms. Gomez helps the attorneys and staff primarily with Family-based petitions, adjustment of status, K1 Fiancé Visas, and Applications for Naturalization and Citizenship. Prior to joining our firm, she interned at a personal injury practice as well as the Trans-Border research institute at the University of San Diego where she was involved in the research of all aspects of security and the rule of law in Mexico. Ms. Gomez has very strong analytical and writing skills having been involved in journalism for over 6 years. Ms. Gomez is also very passionate about immigration law, having been through the adjustment process with her husband and coming from a family who immigrated to the United States over 20 years ago. In her free time she enjoys learning about different cultures and traveling the world. She has traveled to Paris, Belgium, Austria, Istanbul, and Greece and is fluent in Spanish.
Education
University of San Diego
B.A. in Political Science and International Relations
Minor in Business Administration
---
A Little Bit More About Nathalie Gomez
What is your position with the Law Offices of Jacob J. Sapochnick?
I am a legal assistant at the Law Offices of Jacob J. Sapochnick
How did you end up working for the Law Firm?
After graduating from college I knew I wanted to work for a law firm to begin honing my skills in the legal field. I reached out to Jacob after graduating and the rest is history. I am honored to be a part of the team.
What does your job entail?
I assist the attorneys primarily with adjustments of status, applications for citizenship, I-751 Waivers, DACA cases, K-1 Visas, and I am a regular blogger for our blog pages.
What is the most difficult part of your job?
The most difficult part of the job is definitely seeing the grief and stress that clients have to go through. I think that since most of our staff immigrated to the United States at some point, we know firsthand and completely understand what our clients are going through.
What is the best part of your job?
The best part of my job is calling a client and congratulating them on the approval of their visa
Where are you originally from?
Upland California
What do you like to do in your spare time?
Watch documentary films or spend time with family.
Do you have any unusual hobbies?
Not that I can think of
Can you tell us about your family, pet, etc.?
I have two older sisters and live with my husband and two pets Luke and Christian
Do you have a favorite saying or quote and if so, what is it and why?
Give me a place to stand and I shall move the world - Archimedes
It reminds us that we are capable of anything
A favorite book or movie you would like to share?
Outliers by Malcolm Gladwell
Leo Africanus Amin Maalouf
Anything by Epictetus and Plato
Favorite movies
Pans labyrinth
Blood Diamond
El Infierno
Maria Llena de Gracia
Enemy at the Gates
Full Metal Jacket
City of God