Melina Rodriguez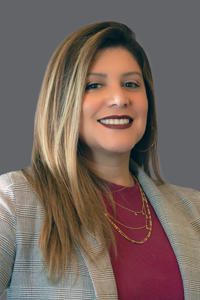 Senior Immigration Specialist
Melina Rodriguez is a Senior Immigration Specialist at the Law Offices of Jacob J. Sapochnick. She obtained her education and license to practice law in Mexico. Before joining the firm, Melina worked as a legal adviser to the state government of Baja California, where she provided legal advice and resolved issues related to federal and state government law requested by the State Chief Executive and other state agencies.
She also worked as a Consular Officer for the Government of Mexico in the United States where she assisted in international and family law matters, such as child custody, rogatory processing, and assisted Mexican nationals and courts with family law orders of enforcement. It was precisely at the Mexican consulate where she had the opportunity to assist in immigration cases such as VAWA, U visas, and deportation proceedings.
Melina has been a legal analyst, legal editor and our senior immigration specialist and strategist. She is experienced in business, employment, and family immigration cases.
Languages A Little Bit More About Melina Rodriguez
What is your position with the Law Offices of Jacob J. Sapochnick?
Senior Immigration Specialist
How did You End Up Working for the Law Firm?
I met Jacob while I was working at the Mexican Consulate, he became one of the consulate's legal advisors and a good friend too. Eventually, I was invited to come on board. I am very happy for the opportunity to work with such a wonderful team.
What Does Your job Entail?
Meeting with potential clients, addressing and identifying their immigration needs.
Getting to know the clients, building a professional relationship, and ensuring they understand their specific immigration process.
Assisting clients with their, employment, family, and business immigration matters by building strategies and offering solutions.
What is the Most Difficult Part of Your job?
Time management. Meeting with clients and speaking with them over the phone, zoom or in person to determine their needs consumes most of the day. Time for catching up with emails and client follow-up, may be difficult.
What is the Best Part of Your job?
Working with such a great team, meeting clients and people from all over the world with such a different cultural background is quite refreshing. Giving the best, helping the best and getting the best out of people is always rewarding.
Where are you originally from?
Mexicali, a very dynamic US-Mexican border city.
What do you like to do in your spare time?
Spend quality time with family and friends. I am an avid traveler, concertgoer, and foodie.
Do you have any unusual hobbies?
No
Do you have a favorite saying or quote and if so, what is it and why?
"Believe you can, and you are halfway there."
A favorite book or movie you would like to share?
Movies – The Big Lebowski, Amelie, Great Expectations, Almost Famous
Books – The beach, Of Love and Other Demons