Linda Parrish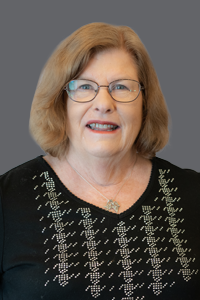 Senior Paralegal
A lifelong San Diegan, Mrs. Parrish attended Miramar College and received a two-year Paralegal Certificate with Honors in one year. She has worked in the Immigration field for over 28 years. Mrs. Parrish has been working for the Law Offices of Jacob J. Sapochnick since 2005. Mrs. Parrish's current concentration is on assisting investors, executives and corporate clients with their immigration needs.
Mrs. Parrish is married, has four adult children and several grandchildren. She enjoys quilting and crocheting in her spare time.
Languages A Little Bit More About Linda Parrish
What is your position with the Law Offices of Jacob J. Sapochnick?
Senior Paralegal
How did you end up working for the Law Firm?
Previously worked with Jacob in another law firm. He asked me to come and work with him.
What does your job entail?
I work corporate cases.
What is the most difficult part of your job?
Working with foreign clients.
What is the best part of your job?
Working with foreign clients.
Where are you originally from?
San Diego
What do you like to do in your spare time?
Quilt, Crochet and work in the Garden.
Do you have any unusual hobbies?
No
Can you tell us about your family, pet, etc.?
I have been married for 45 years, have 4 children and 8 grandchildren. My husband and I have a nine-year old dog who's name is Bernie.
Do you have a favorite saying or quote and if so, what is it and why?
What goes around, comes around.
A favorite book or move you would like to share?
One of my favorite movies is Romancing the Stone with Michael Douglas, Kathleen Turner and Danny DeVito.