Jacob J. Sapochnick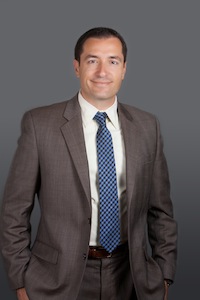 Managing Attorney
The managing attorney of The Law Offices of Jacob J. Sapochnick is an active member of the American Immigration Lawyers Association; he has been invited to lecture on immigration law topics at various conferences in the United States and abroad. He has also published several articles on issues related to the field.
Mr. Sapochnick, Esq. provides immigration law support to US Immigration clients worldwide. This includes assisting individuals and companies applying for Visas to work and live in the United States, Canada and Mexico.
Mr. Sapochnick graduated from Manchester Metropolitan University, School of Law with a Bachelor of Law (Hons.) Degree. He also attended California Western School of Law in San Diego, CA and obtained his LL.M (Masters) degree in international and comparative law.
For Answers to Your Personal Questions
Contact a U.S. Immigration Law Expert Today
Thereafter, he pursued his career, focusing on US business immigration law. Mr. Sapochnick assists foreign workers to live and work in the United States by understanding their situation, goals and objectives he obtains the appropriate work and investment visas. His clients range from multi-national companies to mid-sized and small companies, as well as individuals undergoing the U.S. immigration process.
Mr. Sapochnick has been quoted by numerous newspapers and radio shows worldwide. He has written articles for various publications in North America. He also published an e-book on TN NAFTA visas available online at www.tnvisaexpert.com. Mr. Sapochnick also presides over e-inquires from visitors to many online communities seeking information about US Immigration. Mr. Sapochnick is an avid speaker and has recently been featured in a workshop about US Visas at the San Diego Career Expo, the largest job fair in Southern California. He actively attends immigration seminars and conferences throughout North America.
Mr. Sapochnick is an Immigration attorney with offices in San Diego - California and Tijuana - Mexico. He is fluent in Russian and Hebrew and conversant in French.