Inese Grate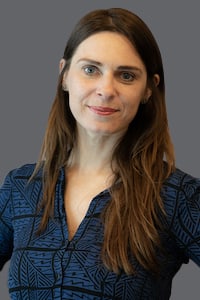 Managing Director
Focus of Work
Business and Family Immigration, Corporate, International Trade, International Transactions.
Foreign Languages
German, Latvian, Russian, Persian (Farsi)
Professional Summary
Ms. Grate provides consultation on strategic investment in the United States for international clients and corporations to identify potential opportunities, create jobs, and develop successful businesses. She has helped several international and U.S. startup companies from an ideation phase through establishment and registration to securing multiple rounds of investment leveraging her wide network of financial advisors, real estate brokers, investors and industry experts. She also evaluates business plans and works on all related immigration issues including visas, licenses, and permits. She has helped in numerous cases in this area for the past few years.
Inese Grate has extensive experience in business and family immigration, corporate law as well as international business transactions, trade law, International Arbitration and European Union law encompassing both common and civil law systems. She has in-depth expertise in a broad range of sectors including hospitality, retail, financial services, consumer products, information technology, and public service. Ms. Grate is a licensed lawyer to practice in all European countries.
Ms. Grate has been a contributor and legal consultant to World Bank, Washington D.C, on matters related to the European Union public and private sector. She has provided advice to the Department of Public Sector Governance on strategic relationships between the U.S. and European corporations.
Prior to joining the Law Offices of Jacob J. Sapochnick, Ms. Grate was a political officer at the Ministry of Economics in the northern European county, Latvia, serving as the leading member of the international private business group practice. In this role, she developed and negotiated numerous provisions, proposals and strategies for private and public entities and presented them before the European Union Commission in Brussels, Belgium. Throughout her career, Ms. Grate has helped numerous corporations and individuals in the United States as well as several European countries in various immigration/business related issues.
Ms. Grate is an active member of the legal community. She is the chair of the Diversity Division for the San Diego Bar Association. She has several publications in the areas of business transactions, trade laws, and immigration. While not at work she enjoys playing the piano, dancing, baking, and traveling.
Education
Georgetown University School of Law, International Law Institute, Washington D.C.
Temple University Beasley School of Law, Philadelphia, PA
LL.M. (Master`s of Law) in International Business Transactions
University of Latvia Law School, Riga, Latvia
JD with honors
Banking Institution of Higher Education, Riga, Latvia
B.A in Finance/Business with honors
Law school of Münster University, Münster, Germany
Executive Legal Courses

Distinctions
European Law Moot Court Finalist
USA Latvian Association for Baltic Studies Scholarship
International Law Institute ILI Scholarship
EU Social Foundation Scholarship

Publications
"The Non-conformity of Goods as the Cause of Fundamental Breach of Contract in International Trade" published in "Jurista Vārds" (Law Journal), Nr. 9 (March 4, 2008).
"Equal Treatment, Non-Discrimination Rights in the View of the European Court of Justice" published in the newspaper "Nedēļa" Nr.454 (August 2006).
"Construction permit in the aspect of the property rights" at www.politika.lv (May 12, 2005).
Community Involvement
Lawyers Club of San Diego
San Diego County Bar Association – Chair of Diversity Division Section
San Diego Rotary Club
San Diego Volunteer Program
European Union Lawyers

---
A Little Bit More About Inese Grate
What is your position with the Law Offices of Jacob J. Sapochnick?
Managing Director
How did you end up working for the Law Firm?
I was one of the original employees at Law Offices of Jacob J. Sapochnick when we were only 2 people in the office. I believed in Jacob's vision from the start and could see a lot of potential for us to grow. Throughout my years with the firm I have seen a lot of changes, witnessed significant growth and made numerous friends who were once our clients.
The dynamics of the office has changed a lot compared to the old days as we have a lot more employees, however the core values are still the same which are around helping our clients no matter what it takes, expanding our service offering and dedication to growth. In our environment often our clients become our friend since our services touches people's life so closely.
Our law firm`s culture is very unique. We have a great team with great values. The goal is to stay professional while being friendly and flexible. Focus is always on doing the best for the client while marching for a successful outcome and that is what differentiates us from other law firms. We have several clients that have been turned down by other law firms or their case could not succeed with others and we very often turn them into success stories just because we are willing to go the extra mile and truly care about every individual.
What does your job entail?
Meeting with clients and addressing their needs;
Business development in new geographies, industry sectors and service towers
Assisting clients with their most complex family and business immigration matters by offering solutions which not only addresses their immediate needs but also sets a foundation for their future roadmap
Ensure that client is well informed of the immigration process, laws and policies and feels comfortable with next steps
Be the client advocate in front of immigration authorities and represent them wholeheartedly

What is the most difficult part of your job?
I am not sure whether this is the most difficult part of the job but I can definitely say that this is the most challenging and at the same time very much rewarding part when : you are aware that client`s and his/her family's future and ultimate result depends on your work. That creates additional pressure and awareness that you should do the best you can!
What is the best part of your job?
Making a true difference in people`s lives; Each client`s situation is unique and we genuinely care about helping them that strives me personally to do even more and ensure a successful outcome.
It a true pleasure to see people happy!
Where are you originally from?
Latvia
What do you like to do in your spare time?
I like to spend time in the Nature (feeling a sound of river, wind, sea/ ocean), Doing outdoor activities: hiking, camping
Playing Piano
Dancing

Do you have any unusual hobbies?
Nothing unusual but I enjoy dancing classical ballet and baking tasty European pastries
Can you tell us about your family, pet, etc.?
Most of my family is back home in Latvia
Do you have a favorite saying or quote and if so, what is it and why?
A good head and a good heart are always a formidable combination. Nelson Mandela
A favorite book or move you would like to share?
Book: The Power of Kindness: The Unexpected Benefits of Leading a Compassionate Life by Piero Ferrucci
Movie: The Pursuit of Happyness by Gabriele Muccino