Ilana Platkiewicz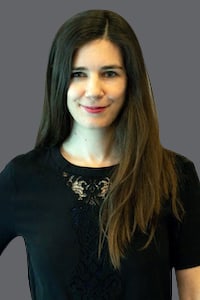 Case Manager
Originally from France, Ilana practiced law in the greater Paris area for four years before moving to the United States. Ilana has been working with the Law Offices of Jacob J. Sapochnick since December 2020. Ilana focuses on O-1 and E-2 visas as well as NIW petitions.
Ilana enjoys hiking and biking with her husband during her spare time.
LanguagesA Little Bit More About Ilana
What is your position with the Law Offices of Jacob J. Sapochnick?
Case Manager
How did you end up working for the Law Firm?
I had heard from another lawyer that Jacob needed some extra help. I contacted him at the right timing
What does your job entail?
I mostly work on NIW petitions, O-1 and E-2 visas.
What is the most difficult part of your job?
Juggling with many tasks
What is the best part of your job?
Learning constantly
Where are you originally from?
Paris area, France
What do you like to do in your spare time?
Hiking, biking, and gardening
Do you have any unusual hobbies?
Composting and upcycling
Can you tell us about your family, pet, etc.?
My family means the world to me. I love them so much!
Do you have a favorite saying or quote and if so, what is it and why?
Not really, my inspiration comes from the beauty of Mother Earth: the sound of the waves, desert plants, or birds.
A favorite book or movie you would like to share?
Novecento by Aless