Anna Fadul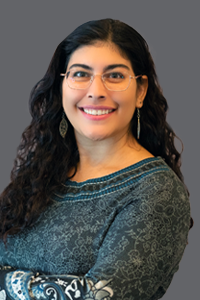 Law Clerk
Ms. Fadul is a law clerk at the Law Office of Jacob J. Sapochnick. She earned her law degree from Brazil, graduating in 2006 and became a member of the Brazilian Bar in 2007. Thereafter, she have completed a post-graduate program in Environmental Law in Brazil and a Master's in Bioethics, in Argentina. As an attorney in Brazil, she worked at two law firms, in civil law and litigation. She worked at her previous job for 7 years before deciding to enhance her knowledge in the U.S. arriving in 2018. In the U.S. she completed a Paralegal Certificate at UCSD and a Master's in Comparative Law at California Western School of Law. She loves new challenges and appreciates the opportunity to start something new. Although she is fascinated by criminology and litigation, working with immigrants has been an enriching and life-changing experience.
LanguagesA Little Bit More About Anna Fadul
What is your position with the Law Offices of Jacob J. Sapochnick?
I am currently a Law Clerk
How did you end up working for the Law Firm?
I am an immigrant myself. A friend told me about Jacob being an immigration attorney, as I was uncertain about my next steps and I read his book "My American Job". After I completed my academic program in the U.S. I reached out to Jacob to get a better understanding of my options and he decided to give me the opportunity to work for him!
What does your job entail?
I am mostly a listener and a writer. Clients will tell me their life stories and, together with the attorneys, we will find the best way to present their requests to immigration. I work with both family and business units.
What is the most difficult part of your job?
The language barrier as we have clients from all over the world
What is the best part of your job?
Working with people and being able to help make a difference in their lives
Where are you originally from?
I am from the first Capital of Brazil, Salvador state of Bahia!
What do you like to do in your spare time?
I am passionate about photography and I'll usually be walking around with my camera in my free time. I also practice yoga, read, and draw.
Do you have any unusual hobbies?
I like to people watch
Can you tell us about your family, pet, etc.?
My parents live in Brazil and I miss them dearly. I am the youngest of three women, and I have three nephews. I always had pets, but have not had one since in the U.S. I hope that changes soon.
Do you have a favorite saying or quote and if so, what is it and why?
You have a choice every day. Choose to be kind.
A favorite book or move you would like to share?
I love true stories or anything related to criminal investigation
Anything from John Grisham!
The Glass Castle
The boy in the striped pajama
The Girl who Couldn't Read
Who wants to be a millionaire
In cold blood