Reagan Volkman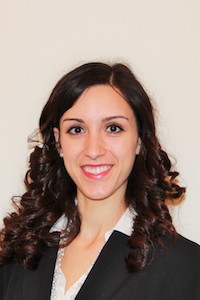 Legal Assistant
Ms. Volkman was born and raised in San Diego, California. She attended Cuyamaca and Grossmont College for four years and graduated in December 2014 with degrees in History, the German language, and Paralegal Studies.
She has been a figure skating instructor at the Salvation Army Kroc Center since December 2009 and brings her experience working with and creating client relationships with individuals and families from different backgrounds and communities. She is passionate about helping others, whether it be to get out of difficult situations or to achieve their goals.
Languages
English
German
American Sign Language
---
A Little Bit More About Reagan Volkman
What is your position with the Law Offices of Jacob J. Sapochnick?
I am a legal assistant.
How did you end up working for the Law Firm?
I heard through an old coworker that the firm was looking to hire a new legal assistant and sent in my resume. I interned for a couple weeks in the morning; and when I was offered the position, I happily accepted.
What does your job entail?
I assist the attorneys primarily with adjustments of status, fiancé visas, and petitions to remove conditions of residence. My tasks include: filling out forms, communicating with clients, getting cases ready for the attorneys to review and sign, and conducting research.
What is the most difficult part of your job?
Ensuring that everything gets completed on time. It can be easy to forget something that seems like a small project when you are balancing multiple tasks so I often have to write notes to ensure that everything on my desk is completed as thoroughly as possible.
What is the best part of your job?
The best of my job is meeting and working with such a diverse group of people. It is very rewarding to be able to make a difference in the lives of others.
Where are you originally from?
I am originally from San Diego.
What do you like to do in your spare time?
I like to spend time with my siblings, read, drink coffee/tea, figure skate, hike, dance, cook/bake, and watch Netflix.
Do you have any unusual hobbies?
Not that I can think of.
Can you tell us about your family, pet, etc.?
I am the oldest of five children; I have two younger sisters and two younger brothers.
Do you have a favorite saying or quote? And if so, what is it and why?
"If ever there is a tomorrow when we're not together, there is something you must always remember. You are braver than you believe, stronger than you seem, and smarter than you think." –A.A. Milne
I love this quote because I have always loved Winnie the Pooh, and I find this quote very encouraging.
Favorite book or movie?
My favorite movies are Ever After and The Ultimate Gift. I love historical fiction, anything by Philippa Gregory or Anya Seton.