Jessica Kalb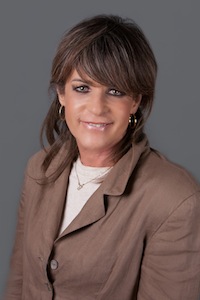 Client Relations
Jessica Kalb was born and raised in Mexico City. She came to San Diego many years ago and decided to stay in this beautiful city. She has been working in the Law Offices of Jacob J. Sapochnick for more than 5 years, and she finds a great deal of pleasure in assisting people by being the first contact in the office. Ms. Kalb tries her best to make them feel comfortable and relaxed.
In Mexico City, she got her Teacher's Degree and worked as a Kindergarten Teacher for many years until she moved to San Diego.
In her free time, Ms. Kalb likes to exercise, cook, travel, and spend time with her friends.
---
A Little Bit More About Jessica Kalb
What is your position with the Law Offices of Jacob J. Sapochnick?
Client relations
How did you end up working for the Law Firm?
I was working in the same office building and my boss introduced me to Jacob, after few months I told him I would love to work for him.
What does your job entail?
The first contact with our office is through me, I answer the phone, and also I am at the Front desk, I take care of everyone that comes to our office no matter the issue.
What is the most difficult part of your job?
Immigration issues are somewhat stressful, sometimes we have angry and mad clients, they can scream on the phone, etc..
What is the best part of your job?
Meeting very interesting people from all around the world.
Where are you originally from?
Mexico City
What do you like to do in your spare time?
I like to exercise, also to cook, and hang out with my friends.
Do you have any unusual hobbies?
Not really.
Can you tell us about your family, pet, etc.?
I have to sons, I raised them in San Diego but now they are living in Mexico City, I have my mom, an older brother and a sister, also living in Mexico City.
Do you have a favorite saying or quote and if so, what is it and why?
PATIENCE brings ROSES
A favorite book or move you would like to share?
Walk in the clouds with Keanu Reeve