James Drew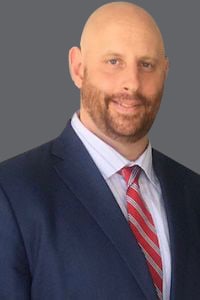 Case Manager
James Drew is a Case Manager at the Law Offices of Jacob J. Sapochnick. He is a native of England, military veteran, and law school graduate that earned his Juris Doctorate degree from St. John's University School of Law in New York. His journey in the field of immigration law began when he decided to work as a legal intern for Catholic Charities of the Archdiocese of New York, where he helped vulnerable immigrants receive their visas in the United States. To further his experience in the field, he reached out to the San Diego community and was welcomed by the Law Offices of Jacob J. Sapochnick where he has worked since 2019.
LanguagesA Little Bit More About James Drew
What is your position with the Law Offices of Jacob J. Sapochnick?
Case Manager
How did you end up working for the Law Firm?
I had just graduated from law school in New York City where I had worked as an Intern for a year at a not-for-profit immigration law organization. Upon my return to San Diego, the place I was living prior to my law school adventure in NYC, I wanted to utilize the skills that I had learned to help people. In an attempt to get my foot in the door of the San Diego Immigration Law community, I reached out to the Law Offices of Jacob Sapochnick for advice on how to be active in the community. Attorney Marie promptly replied and asked for my resume and a sample of my writing, which I happily supplied. Within a week Marie contacted me asking if I wanted to interview for the firm. The rest is history!
What does your job entail?
Talking with clients and addressing their needs;
Assisting clients with their family and business immigration needs by putting together well written and researched applications that put them in the best possible position for success;
Ensure that the client is kept up to date throughout the process, whilst at the same time being there for any concerns that they make;
Provide the client with the most up to date information on the immigration process, laws, and policies so that they can make informed decisions about their future;
Be a source of information for the team on various immigration topics and visas, conducting staff trainings when necessary.
What is the most difficult part of your job?
One of the most difficult parts of the job is hearing stories of families that have been separated for several years whilst dealing with the bureaucracy of the immigration system; however, this also acts as a motivating force to do everything that I can to bring an end to their suffering by reuniting them with loved ones.
What is the best part of your job?
The best part of the job for me, is making a significantly meaningful difference in the lives of our clients, whilst at the same time seeing them go on to accomplish great things and, in turn, have a meaningful impact on the United States.
Where are you originally from?
England
What do you like to do in your spare time?
I enjoy sporting activities, in particular playing tennis and jiu-jitsu
Watching live sporting events and concerts
Camping, and traveling
Can you tell us about your family, pet, etc.?
I have a wife, a daughter, and two stepsons. My parents and sister are back in England.
Do you have a favorite saying or quote and if so, what is it and why?
One of my favorite quotes is:
"GET UP AND GO. Take the risk, take the gamble, take the first step. Take action. And don't let another day slip by." – Jocko Willink
I like this quote because, more often than not, the only barriers to success are the ones that we have set up in our mind.
A favorite book or movie you would like to share?
Book: The Great Gatsby by F. Scott Fitzgerald
Movie: Too many to choose, but off of the top of my head: Pulp Fiction by Quentin Tarantino