David Sheen, JD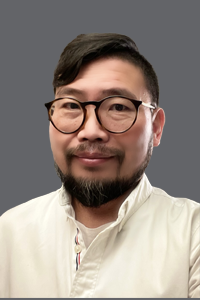 Senior Attorney/Of Counsel Bay Area
Attorney David Sheen is our firm's lead counsel in the San Francisco Bay Area (Palo Alto location). David has more than 20 years of experience as an attorney and counselor at law. His parents immigrated to United States many decades ago, so their children could pursue a higher education and obtain a more fulfilling life. David has had firsthand experience with the many obstacles and challenges immigrants must face in a new country. It was an easy choice for him to pursue a career in law with the goal of assisting and advancing the interests of immigrants.
David has represented thousands of immigration clients ranging from executives of multinational companies to founders of non-profit organizations, as well as individual and families. He has consulted EB-5 Regional Center investors from China and other countries. He has represented clients in many employment-based categories such as H-1B high tech professionals, L-1A/L-1B intracompany transferees and multi-national executives, E-1/E-2 traders and investors, R-1/R-2 ministers and religious workers, and TN treaty professionals. David has also helped clients in family-based immigration matters such as I-130 petitions for alien spouse, parents, children and siblings, K-1 fiancés/fiancées visa, I-485 adjustments of status applications/interview, N-400 naturalization applications/interview as well as N-648 medical certification applicants for disability exceptions at the USCIS district and field offices.
David is an active member of the community. He has been interviewed by local Television (KTSF, TVHS, KCNC) channels, Radio (FM96.1) stations and Newspapers (Mercury news, World Journal and Sing Tao Daily) to share his views and expertise on various topics that affect immigrants and the community at large. He also served on the boards of many community-based organizations and commissions such as Citizens for a Better Community, and Library Advisory Commission. Over the last 20 years he has received numerous awards, honors, and recognitions including Congressional recognition, and honors from the state and local government.
Languages
English
Mandarin (Chinese)
A Little Bit More About David
What is your position with the Law Offices of Jacob J. Sapochnick?
Senior Attorney/Of Counsel
How did you end up working for the Law Firm?
I have been friends with Jacob, the firm's founder, for over 20 years. We have worked and collaborated on many clients matters over the years.
What does your job entail?
I consult and assist clients in employment, investment and family-based immigration matters.
What is the most difficult part of your job?
It is hard for me see some families get separated for years because of current flawed immigration system.
What is the best part of your job?
I get to meet clients and make friends from all over the world with different cultural backgrounds. I love it when I receive special gifts from my clients that came from a far with stories.
Where are you originally from?
My grandparents were in born in China and my parents and our family of origin later immigrated to U.S. from Taiwan also known as "Formosa."
What do you like to do in your spare time?
I enjoy reading, thinking, hiking, traveling and creating arts with my daughter. I also volunteer at my church, cub scouts and local library.
Do you have any unusual hobbies?
hmmm… not really.
Can you tell us about your family, pet, etc.?
I grew up in a Chinese American family with 4 siblings. I am a solo parent with a young daughter who is very talented and sweet. We have a family dog, he is a 7lb Maltese.
Do you have a favorite saying or quote and if so, what is it and why?
"Faith is taking the first step even when you can't see the whole staircase."
A favorite book or movie you would like to share?
Favorite books: Gulliver's Travels, by Jonathan Swift; Book of Psalms
Favorite movies: Star Wars